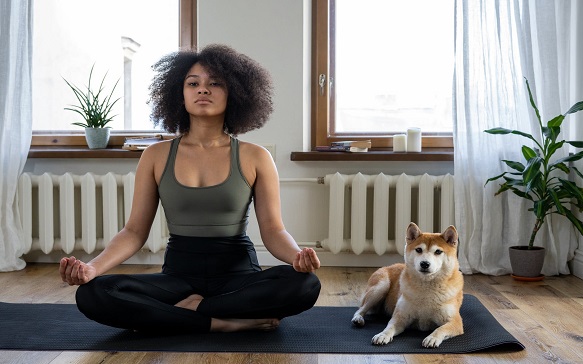 Yoga & meditation : wellness tourism
Let ancient Indian wisdom be your guide as we rejuvenate your body & mind. Immerse yourself in our relaxing yoga sessions and feel the stress wash away as we enrich your body chakras with positive energy and leave you with a sense of absolute well being. Follow the jogging tracks and walking trails around the lake or head to mud tracks heading the Kalakho Village and come back to freshly made breakfast to kick start your day. Let us connect you to one of the accomplished gurus who can guide you in achieving inner peace and tranquillity. All you need for a yoga session is an hour at hand and the will to pursue.
Yoga session in the wilderness and nature walk in Jaipur: This is a two hour activity consisting of Yoga session and nature walk conducted by an experienced Yoga instructor in Jaipur.