What's New?
Heritage Water Walk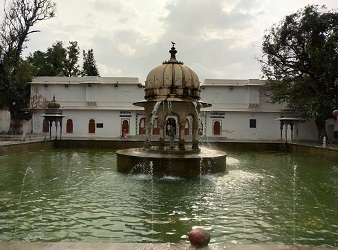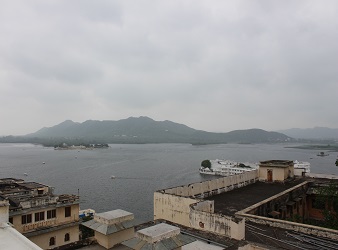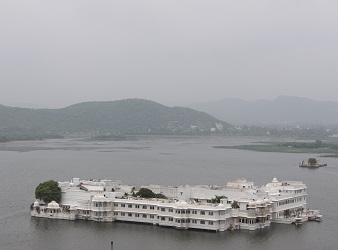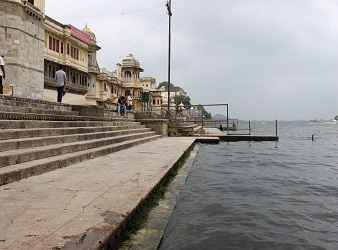 Thousands have lived without love, not one without water said W H Auden many years ago. Water is Life. Who better than the people of Rajasthan would know the true meaning of these statements. The land that has forever lived with scarcity of water. The important word here is "lived"! Yes, lived and survived and thrived. And continues to do so.
In our bouquet of various services, we have just added a new attraction – a heritage water walk. This walk attempts to explain how in water-starved Rajasthan the people of ancient times created a self sufficient system of rain water harvesting, and created channels which guided the stored water to the end user without wasting a single drop!
Our water walk is named thus because we follow the path of water otherwise calling it a history, geography, cultural, culinary and everything walk would be an understatement. Our storyteller shares the ancient food wisdom, the cultural significances of various practices followed in ancient times, the patterns and fabrics of garments worn then, the basics of how a fort is built, how are dams built and so on and so forth. The information our guide shares is so immense that we recommend you carry a small notepad and a pen! Presently the water walks are undertaken at Nahargarh Fort and Amer Fort.
The newly restored Sardar Museum Opens its doors to visitors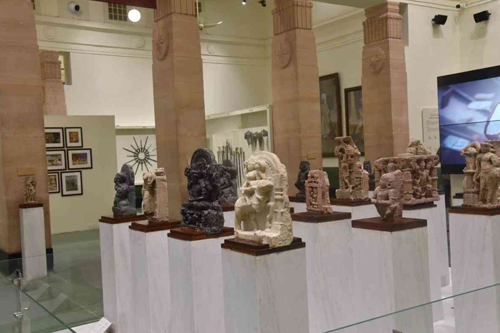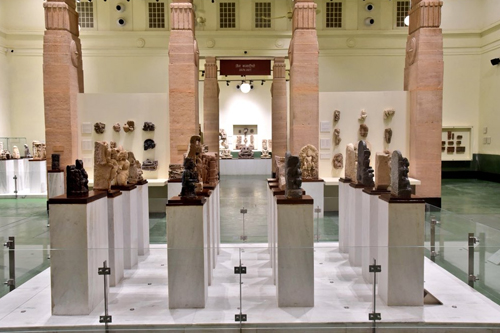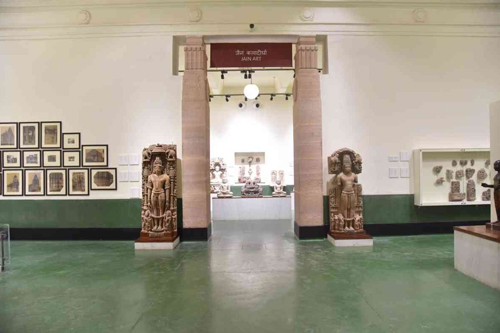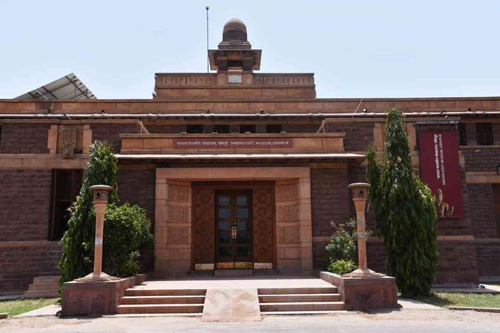 The Sardar Government Museum is located in Ummed Bagh in Jodhpur. The museum is named after an erstwhile king of Jodhpur HH Sardar Singh Ji and was commissioned by his son HH Umaid Singh Ji. The museum is nearly a century old and is a treasure house of historical artefacts and many interesting exhibits. The Govt. recently took up the project to redoing and refurbishing the museum thus restoring the valuable heirloom it stores. Do visit the museum for some extraordinary miniature paintings, stuffed birds and animals, weapons, local crafts and images of Jain Tirthankaras.
Light and Sound Show at Jaisalmer's War Museum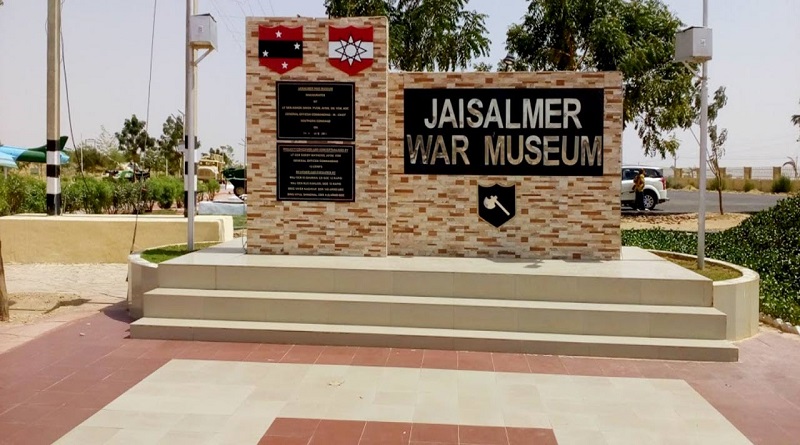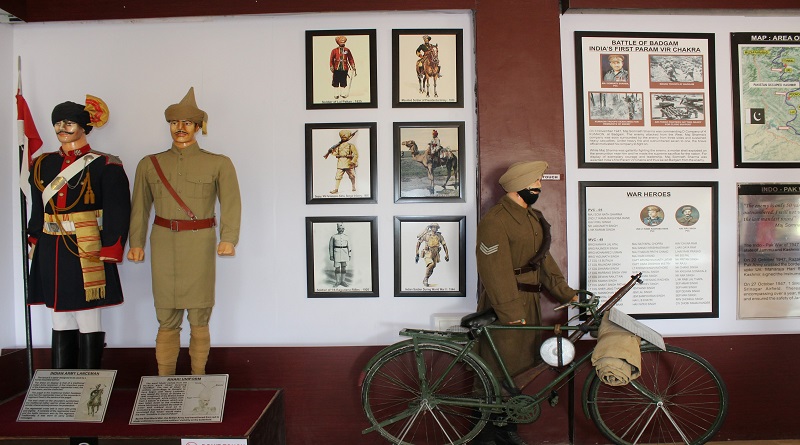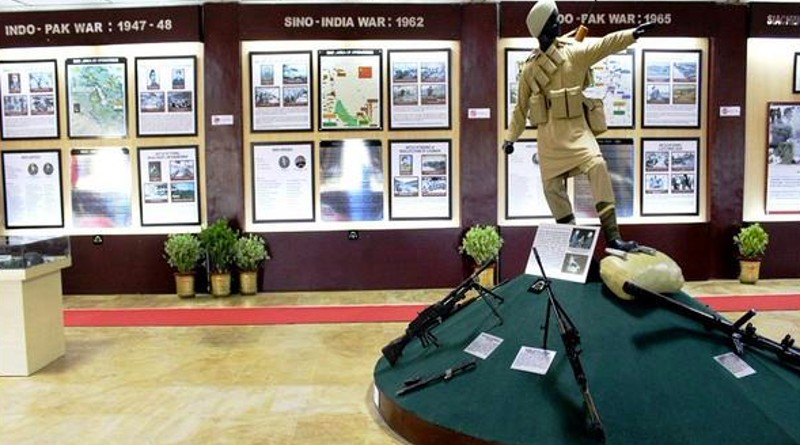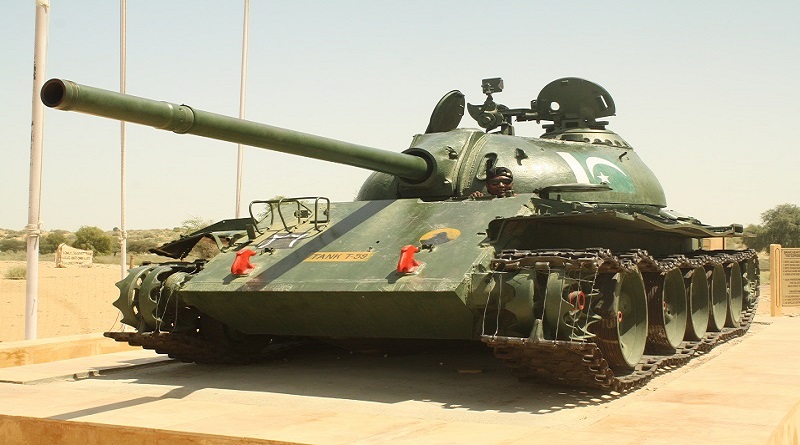 As much as we may hate the word "war", the truth is that from time immemorial wars on-ly have shaped our present world. War is that necessary evil that is needed when you need to tame an unruly neighbour! India has many a victories under its belt over these "unruly neighbours". To commemorate the sacrifice and valour of The Sons of The Soil, the Jaisalmer War Museum was conceived, conceptualised, constructed and dedicated to the nation on August 24th, 2015. If you haven't visited the museum yet, it's high time you planned a trip now. And do not forget to take all the children of your family to the muse-um with you. This is a museum like none other, a visit here fills every Indian's heart with a sense of pride and patriotism. Not only Indians, foreigners too must visit this museum to get an insight on the military history of our beloved motherland and also to get an insight into the might and dedication of the INDIAN SOLDIER. Adding another feather to the cap, the museum has now started a light and sound show that tells the tales of the 1965 and 1971 Indo-Pak wars. Exhibits at the museum include the tanks and aircrafts captured from the Pak Army. The tickets to the museum also are very different, each ticket has a story of a decorated soldier printed on it. These tickets are inspirational and also collectibles! Next time when you think of Jaisalmer, remember there is not just sand dunes and camels there, but a quaint museum which houses the powerful tales of courage of The Indian Army.
Timings and charges :
War museum : 9 am to 6 pm , all days in a week
Charges : Rs. 30/- per person
Light and Sound show : 7 pm to 8 pm, Saturdays and Sundays
Charges : Rs. 25/- per person
No charges applicable fore children below 12 years of age.
Sculpture Park at Nahargarh Fort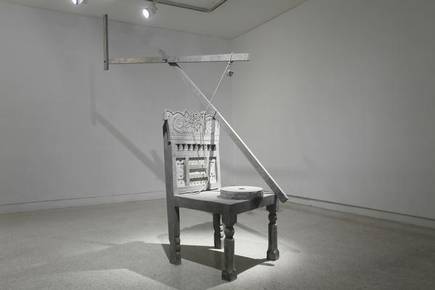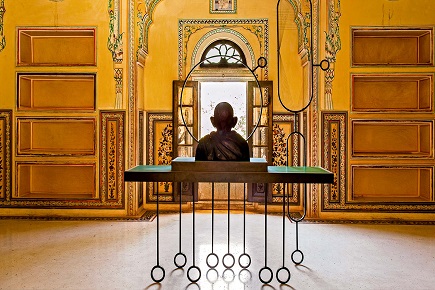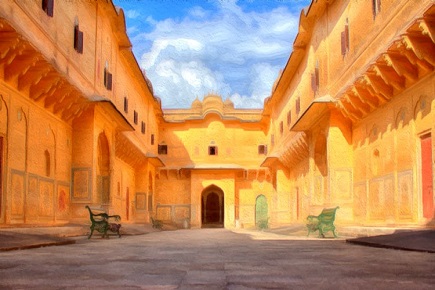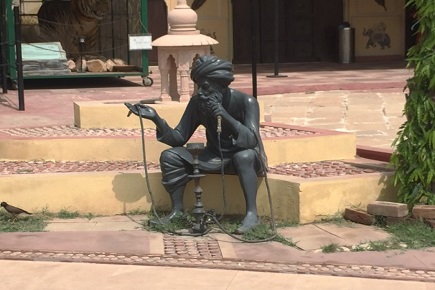 Contemporary art in a traditional space!! That's how the dream of this project was born. The Govt of Rajasthan in collaboration with Saat Saath Arts and New Delhi's Gallery Nature Morte has set up a one-of-a-kind and probably India's first Sculpture Park. The majestic Nahargarh Fort which was built in 1734 by Maharaja Sawai Jai Singh II, houses the Madhavendra Bhawan – a beautifully preserved palace built by Maharaja Sawai Madho Singh II. This palace has been chosen to exhibit beautifully sculptured art pieces by various artists. The Govt provided the space, security, electricity and maintenance and the Gallery and Saat Saath Arts have provided the sculptures. These sculptures will be exhibited in sequential editions, the first edition having around 50 pieces. The pieces have been chosen by keeping everyday life in mind so as to make them more relatable to general public and garner more interest from visitors. Subsequent editions will see diverse exhibits. Source : The Hindu , Dec 2017 edition.
Museum of Gem and Jewellery Federation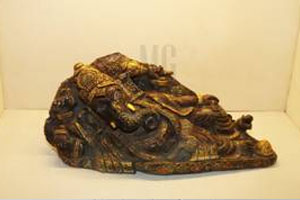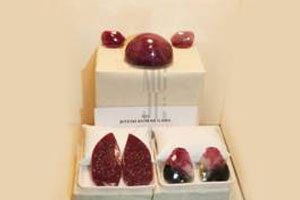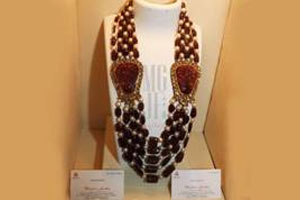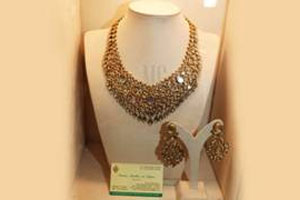 Jaipur is the city of gems and jewels. Be it the most exquisite ornamental gems like rubies and emeralds or the astrologically significant gems like topaz and corals, you name it and you get it here – all colours, sizes and quality. Jaipur's jewellery also has a niche of its own in the National and International market. So it was more than befitting to have a museum dedicated specifically to Gems and Jewellery in Jaipur. The museum not only showcases various gems, minerals, artefacts and jewellery but also holds regular educational seminars and welfare activities for the workers associated with the gems and jewellery industry. Such a delight it is to browse through the various sections of this museum – treasure troves of rare and most beautiful gems, uncut stones, intricately carved artefacts and painstakingly handcrafted jewellery! A must-visit by all means!! Picture source : www.mgjjaipur.com
Amrapali Heritage Museum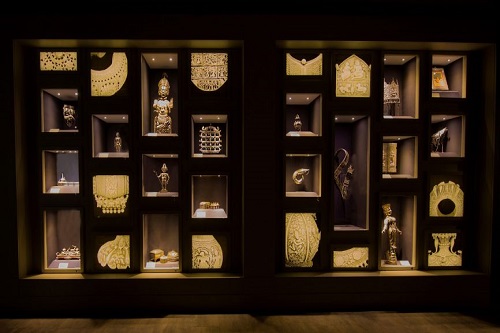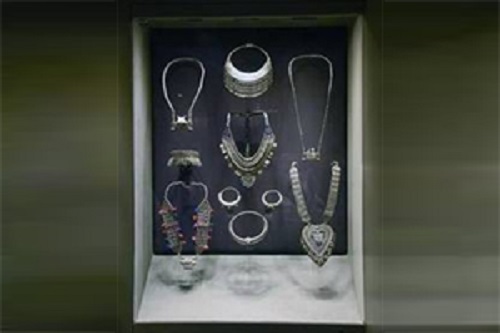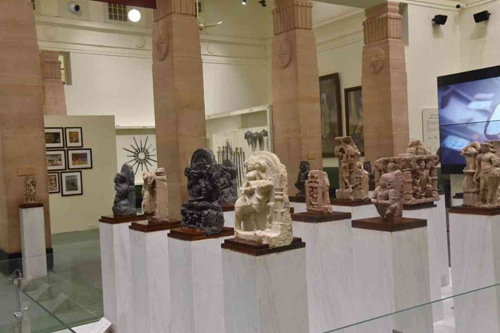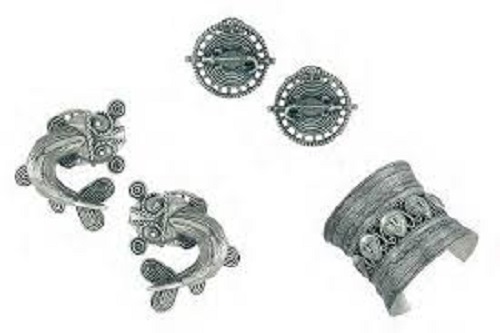 In our beautiful city of Jaipur there's a new entrant in the tourism circuit. The new entrant here is garnering lot of curious interest from foreigners and locals alike. It is none other than the Heritage Museum started by Amrapali, the internationally acclaimed jewellery brand from our own Pink City. Amrapali is loved equally by Bollywood and Hollywood and now the creators of Amrapali have put up their decades of collection of heritage and antique jewellery to display in a thoughtfully and painstakingly curated museum – Amrapali Heritage Museum.
The museum houses more than 30,000 pieces collected over 35 years by the founders of Amrapali, Mr. Rajiv Arora and Mr. Rajesh Ajmera. This huge collection is spread over 6,500 sq ft area on two floors of the Amrapali Headquarters in Jaipur. Needless to say, the creators of the most-loved silver jewellery brand would have collected absolutely drool worthy pieces of silver jewellery and silverware from all around the country.Exhibits include a silver and gold betel leaf container or pandaan from Banaras, a silver, gold and glass araipatta or waistband from Calicut, silver hair pins from 19th century Goa, 18th century armlets with painted images from Himachal Pradesh, and the most intricately carved cuffs and anklets from Assam, Gujarat, Madhya Pradesh and other states.
Desert Safari in Wilderness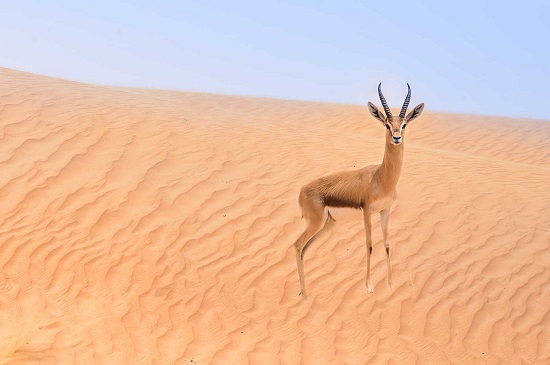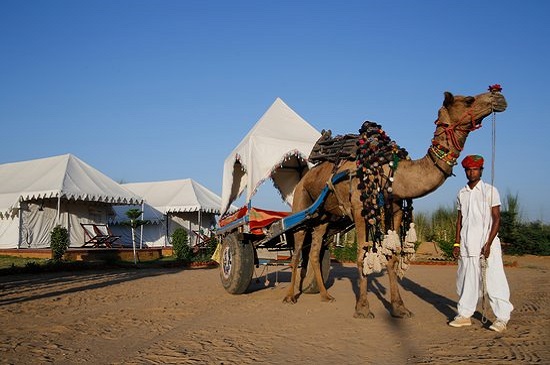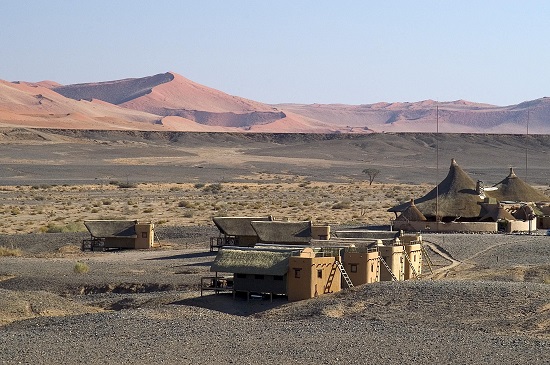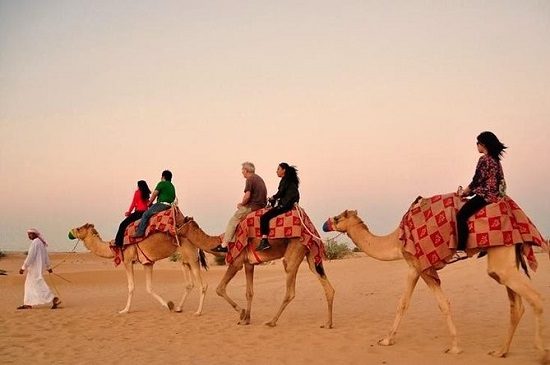 Think of vast expanse of desert, camels, tents and fire cooked food and what comes to your mind is the Nomadic Way of Life. This is exactly what our guests get to experience on a Desert Safari with us. We load our Essentials on camel carts and off we go in a caravan, just like the nomadic tribes! After a two hour camel / camel cart ride we reach our camp site in the wilderness. All that the eye meets here is vast open expanse of land dotted with the bushes and cacti. We camp here and pitch our Alpine tents – two dedicated tents for the basic washroom facilities and rest for the guests and crew to sleep in. Guests get to explore the wild side here and spot some rare and exotic species of Chitals, deer, long-eared hare, Neel gai, owls, various species of birds like partridges and eagles and sometimes a chance sighting of a desert snake too.
As evening approaches, head to the highest dune for a mesmerising gaze at the setting sun. Later, the entire team joins in for a cook-together and a lavish meal is spread out on the folding tables. Enjoy the food and drinks and sit by the bonfire for a never-ending chit-chat session. The crew comprises of mostly local folk who have many a story to tell which would keep the guests captivated. Next morning, enjoy your quick cuppa and head to your sunrise point to greet the almighty Sun God rise up in the sky. Lose yourselves in the transformation of sky colours from dark red to deep orange to brightest yellow. After breakfast, we pack it up all and are on our way to our next destination!
Elephant safari at Dera Amer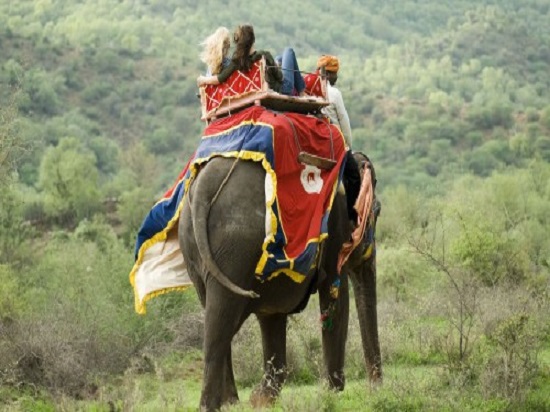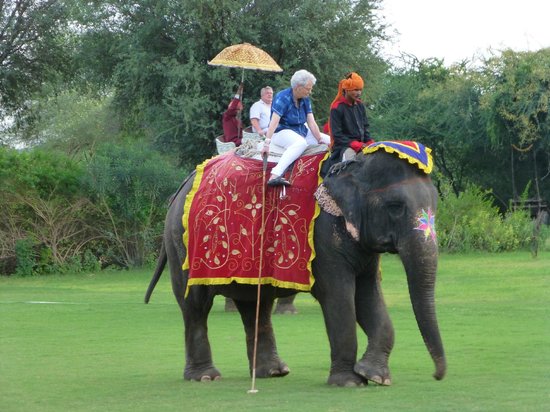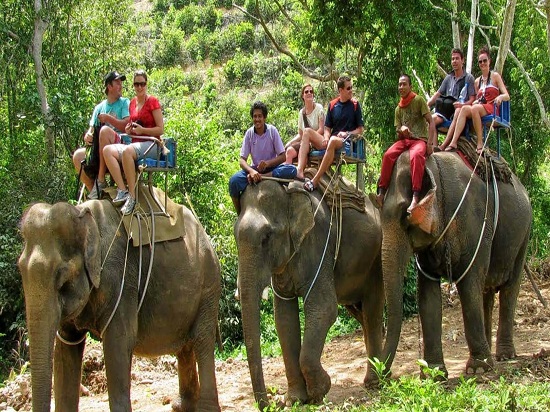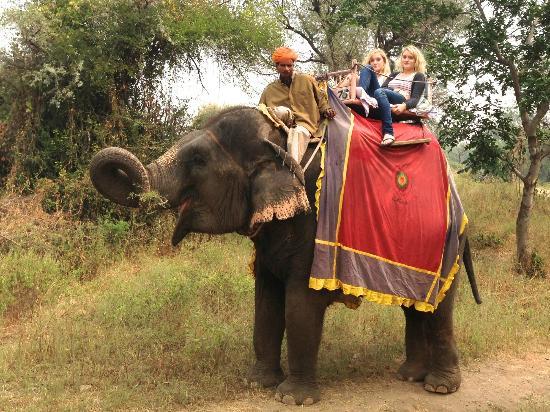 Dera Amer is an organisation run by a family who have converted their 160 acre land surrounded by the Nahargarh National Park into a wilderness camp. This family's love for nature, wildlife and animals is so strong that they have resisted the temptation for several real estate development options and instead have chosen to protect the wilderness and their adopted animals.
The elephants, camels, cows at the camp are closest to their natural habitat and tread on soft ground. The large agricultural fields provide the food for the animals as well as much needed exercise in a healthy environment.
These animals have lived around humans since their birth and hence can not be sent back to the wild as they need human support and interaction. However, here at Dera Amer, they are much at home and are happy as they are really taken care of very well. The animals here are loved and given time and attention too. You have to see it to believe it, let Rajasthan Routes Trails take you there close to the elephants in the lap of nature.
Jaipur Village Safari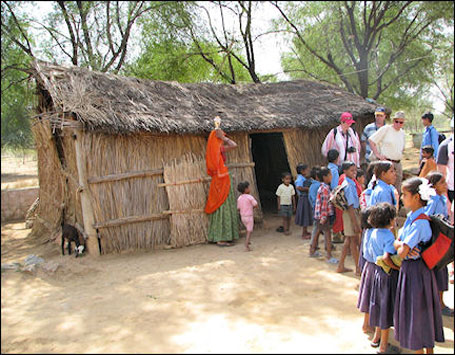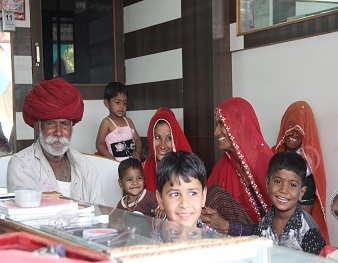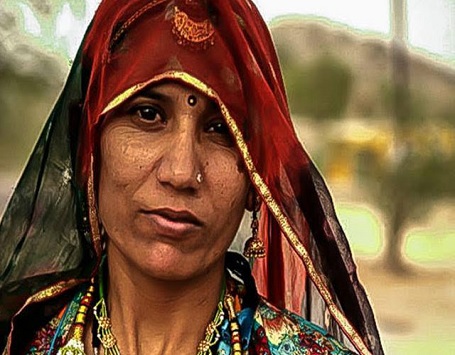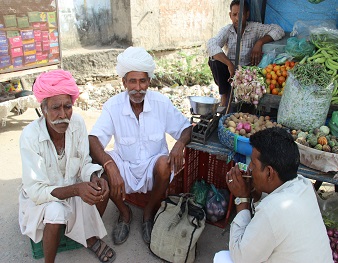 The villages around the Capital city of Jaipur are modern yet in touch with their roots. While you see the urbanisation in terms of sanitation, hygiene, roads etc., you still get to see the rustic rural life of a farmer. The three hour long jeep safari will take you into the snaking roads of the villages here and let you have the opportunity to be invited into the homes of these hospitable and warm people. It is a complete cultural experience, which encompasses all that this region has to offer. You sure are to be in awe of the village life once you see it up close; the customs and ceremonies and the inclusive way of life where man and animals live in perfect harmony are sure to leave you mesmerised.
Jhalana Leopard Safari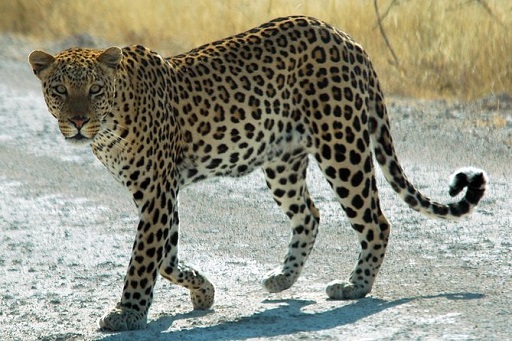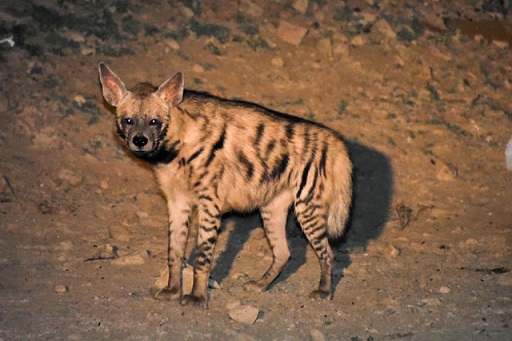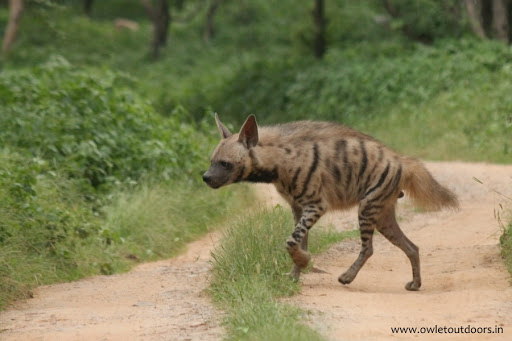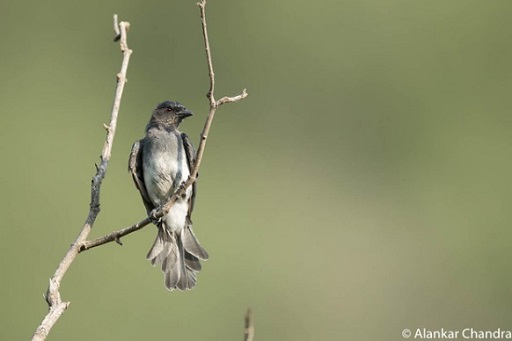 Jhalana is a small reserve forest in the heart of Jaipur city. Over the years, the population of many wild animals has steadily grown in this reserve forest. Around a year back the Chief Minister gave the permission to open up the forest for wildlife safaris. The safari park is spread over 24 sq kilometres and is home to more than 22-25 leopards which are the main attraction here. Besides leopards, the forest is abode to hyenas, wild fox, golden jackals, spotted deer, Indian pitta, eurasian sparrowhawk and many other species.
Jaipur by the Night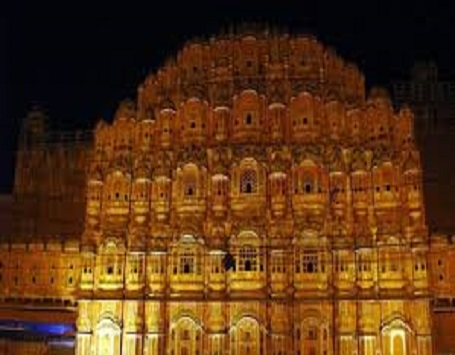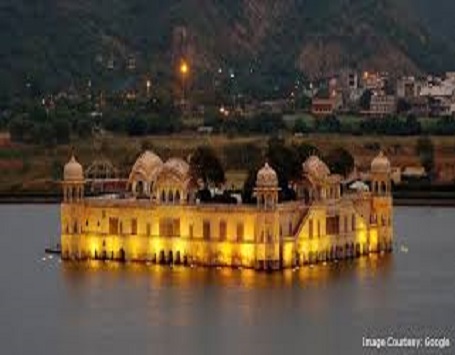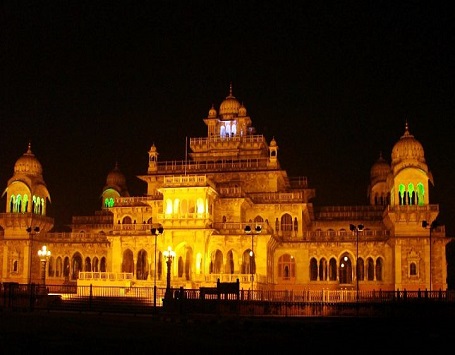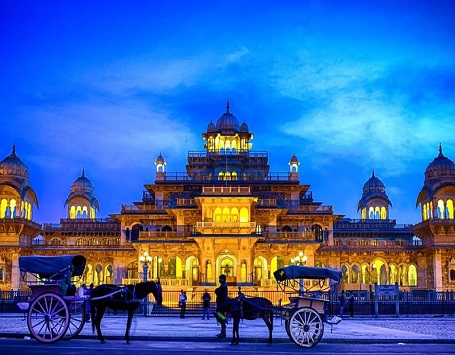 The beautiful Pink City looks charming at night with all the colourful lights all around the city. The monuments are specially highlighted in bright luminescence and look majestic hence a night tour is always recommended. The main attractions are cleverly woven into a night tour and are listed below:
Amber Palace
Nahargarh Fort (Tiger Fort)
Water Palace (Jal Mahal)
Wind Palace (Hawa Mahal)
Tripolia Gate (Vip Entrance For City Palace)
New Gate (Entry Gate Of Old Pink City)
Albert Hall (Central Museum)
Ajmeri Gate (South Entry Gate)
Raj Mandir Cinema
Statue Circle
Vidhan Sabha (Parliament)
Pink E-rickshaws at City Palace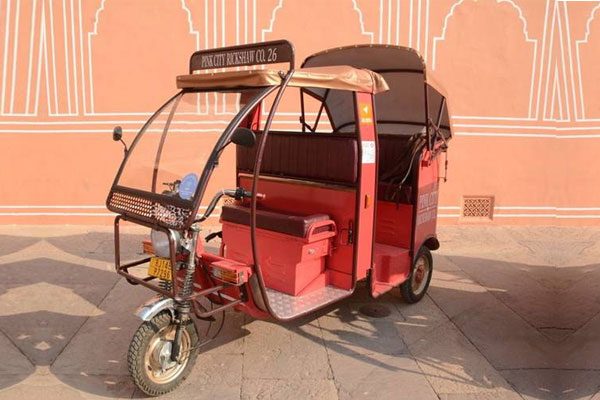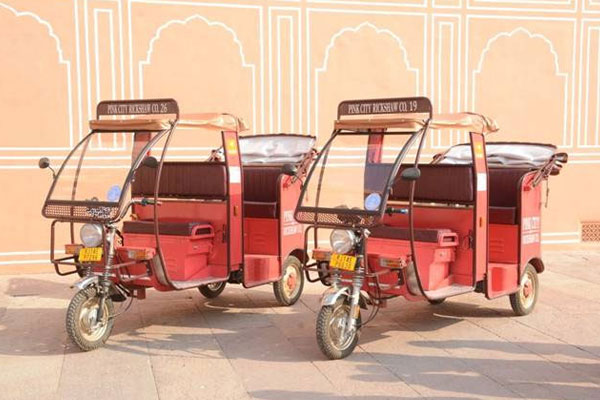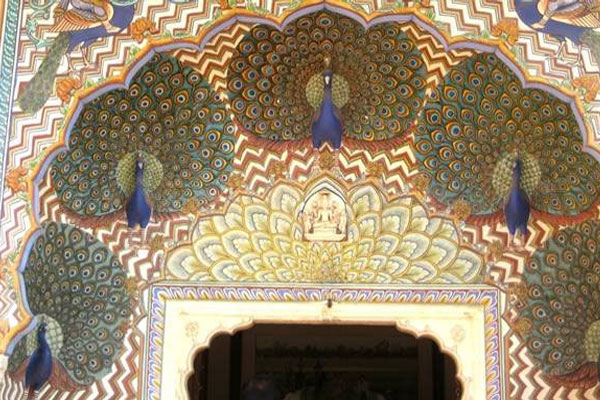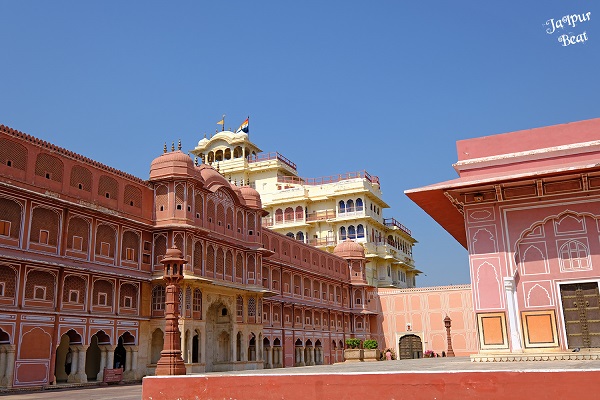 The magnificent City Palace and Museum in Jaipur is a must-visit attraction on every traveller's itinerary. The Palace Museum is spread over a vast area and has many annexes that showcase History of The Raj. Senior citizens tend to get tired with all that walking because of which they generally cut short their entire tour. Who comes to the rescue of the tired tourists is none other than Princess Diya Kumari from the Jaipur Royal Family herself. Her foundation, Princess Diya Kumari Foundation, introduced two Pink Rickshaws in the city palace to take tourists around the palace. These battery operated rickshaws are driven by women from underprivileged backgrounds, who get an opportunity to earn a living with dignity through this noble initiative. Owned by The Pink City Rickshaw Company, these rickshaws were introduced in Jaipur with a vision to provide a respectable source of income to women from weaker socio-economic backgrounds. These women fight the stereotypes and happily take tourists around the city on thoughtfully curated itineraries. Next time you visit the City Palace, do remember that there are these cheerful ladies who will take you around in their sprightly pink rickshaws and also regale you with stories of the Pink City.
Masala Chowk – street food bonanza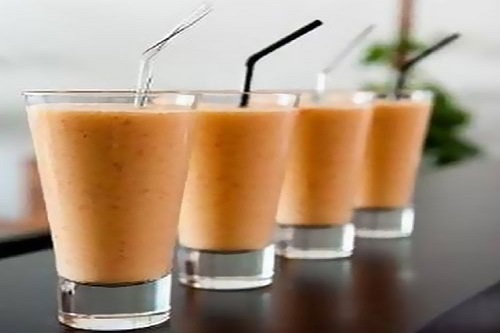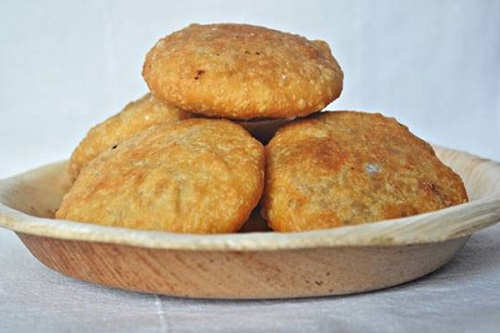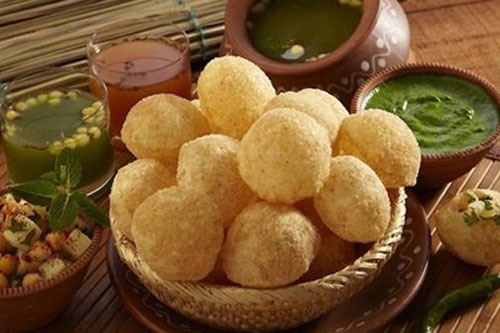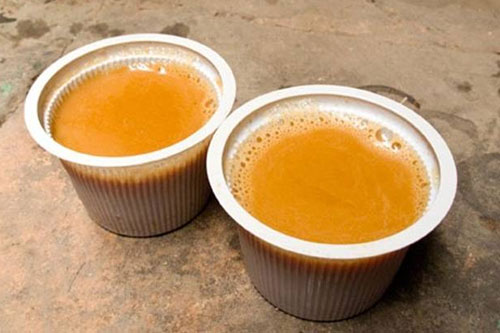 Any trip is incomplete without savouring the local cuisines and street foods of the places visited. Jaipur has just opened a street food bazaar in the heart of the city right inside the Ramniwas Bagh Complex near The Albert Hall Museum. It is the new year's gift to the city and all the foodies of the world. Explore the famous chats and kulfis and relish the numerous delicacies that are served here. There are twenty one stalls in all that serve mouth watering street foods – Pyaaz ki kachori, samosa, jalebi, patasi as pani puri is referred here, faluda, dosa, poha, egg bhurji – you name it and they have it!! Top it all up with a masala chai (spiced ginger tea). Best time to visit : Evenings.